CHECKERS COME UP EMPTY IN 4-0 LOSS TO GRIFFINS
Charlotte blanked by Coreau, Muse makes season debut in relief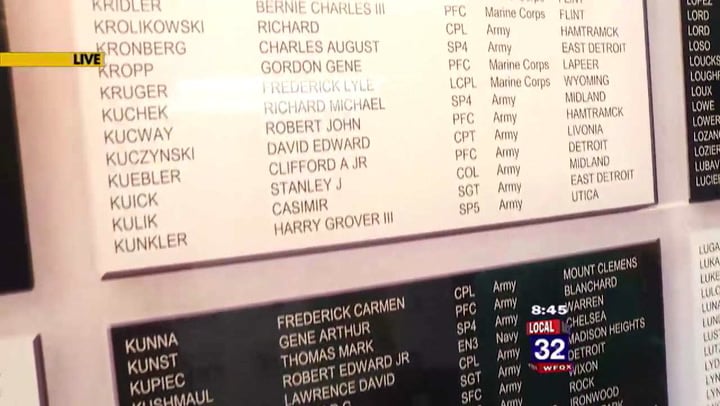 CHARLOTTE, NC – The Checkers returned to their home ice Friday night but their woes followed them, as they were shut out by the Grand Rapids Griffins 4-0.
Despite only recording four shots, the Checkers matched the Griffins for much of the opening frame and buzzed around the opponents' zone for long stretches. But it was the visitors who struck first thanks to a quick short-side snipe off the stick of Eric Tangradi late in the frame, sending the Griffins into the first intermission with a one-goal lead.
Things came unraveled in the second for Charlotte, with the Griffins potting three straight to run out to a substantial 4-0 lead. The fourth tally, a floating wrister from the blue line, chased starter Daniel Altshuller from the game. John Muse, in his season debut with the team, closed the door down the stretch and kept Grand Rapids from extending its lead. But the Checkers offense couldn't muster up a comeback, with Griffins netminder Jared Coreau stonewalling them on the way to his fifth shutout of the season.
The Checkers continue to be haunted by offensive struggles, with tonight marking the 12th time in the last 14 contests that they have failed to score more than two goals and the fifth time they've been blanked.
"For whatever reason it seems to be that we're struggling to find ways to score goals,' said T.J. Hensick. "It doesn't really matter if you get 10 shots or 40 shots. At the end of the day you've got to find a way to get them past the goalie. It's frustrating for sure."
The lack of offense in tonight's contest was not for a lack of effort, as the Checkers put the pressure on the Griffins, but couldn't quite solve Coreau.
"We exerted a lot of energy and the guys didn't lay down," said head coach Mark Morris. "We had our chances to get within striking distance with a breakaway or two and we just didn't finish. Their guy [Coreau] was really good and they're a very good team and you've got to finish your chances when you get them."
The other side of the game was not as much to Morris' liking.
"I didn't think we were particularly good defensively at times," he said. "It all starts in the neutral zone, and I thought we didn't do a very good job and they generated a lot of speed to get the momentum and that kind of put us back on our heels. That's not the way you need to play when you play against a team of that caliber."
Article Courtesy of Charlotte Checkers