Prom Project Girls Get Chance To Meet Ex-Idol Star
Fantasia meets high school girls in Charlotte.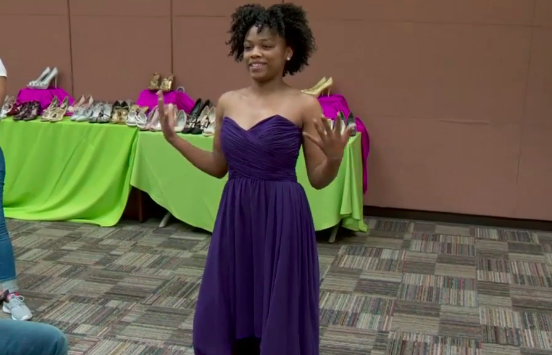 More than a hundred girls attended this year's Prom Project. For the last 13 years Girls Foundation Inc. has made prom a dream come true for girls across our area. Today was no different, with a celebrity guest also making a special appearance.
It's a special day.
"The prom dress is important it's almost like a rite of passage. It's that monumental time in a girl's life she wants to go to prom, she wants to feel beautiful, and she wants to feel good about herself," says Janine Davis, founder, Girl Talk Foundation Inc.
A day that allows these young girls a chance to shine. "I just love this whole experience how we got to pick out our prom dress, shoes, accessories it was amazing," says Hassaanah Kersey. "I didn't make it to prom, and I missed that moment."
The event was all free, thanks to Girl Talk Foundation and the Charlotte-Mecklenburg library.
Former American Idol winner Fantasia Barrino stopped by to talk to the lucky young girls and organizers. "We can't do a whole lot but this is a whole lot, giving them prom dresses shoes and jewelry. To see that they care and help you along the way its a blessing," says singer Fantasia.
Girls were also given etiquette lessons, a fashion show showing them do's and don'ts for prom attire and CMPD talked to them about prom safety all to make sure their special day is as special as they are.
"I want these girls to experience something they will never forget," said Davis.